Earlier on the HulkApps blog, we discussed a lot of different ways to increase sales. Whether it's Facebook ads, Google Adwords, email marketing, or product reviews, there are a lot of different methods to market your store and products. However, marketing only represents half of the equation. The second half, and arguably the most important, is tracking your efforts. Without proper tracking and analysis, you'll always just be guessing the true success of your campaigns.
In this post, we're going to look at how to track your marketing campaigns so you'll know what's working, what isn't, and how to make the most of your time and marketing budget.
Read on to find out how.
You hear the words "tracking pixels" or just "pixels" thrown around a lot in the digital marketing world, many times without any meaning as to what the heck it is. So, let 's continue with the basics before we get into the nitty-gritty…
Have you ever scrolled through Facebook, and an ad pops up for something you've been dreaming about just?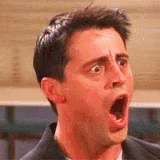 Weird, right?
Although Facebook doesn't (yet) actually read your mind, they use what we call a tracking pixel.
What is a Tracking Pixel?
Marketing pixels, or tracking pixels, are basically those tiny code snippets that allow you to gather visitor information on a website — how they search, what kind of ads they click on, etc.
This behavior data helps you, as a marketer, to send paid ads to the user that are likely to be of greatest interest to them. Tracking pixels are often used to assess the success of a marketing campaign, track conversions, and create a base of audiences.
Now that you have a general overview of what a pixel is, let's talk about the different types of pixels that you can use & link it all to your marketing campaigns.
So, here are some of the top Shopify Tracking Pixels:
AWIN Pixel
AWIN is an affiliate marketing network. Formerly known as Affiliate Window, AWIN is a platform that contains thousands of affiliate programs that simply can't connect and earn money from.
AWIN is simple to connect and simple to utilize, and it has thousands of high-paying affiliate programs for bloggers. You'll get to a ton of programs in one place, apply to those programs, find out how much they pay, get your affiliate links, and get paid…all right there in your affiliate dashboard.
It offers a pixel tracking mechanism to allow advertisers to see which publishers are having an impact on consumers and encouraging clicks throughout the purchase journey without being the last touchpoint, and therefore potentially being under-rewarded when looking at the wider channel performance.
You can check out an article on Integrating the AWIN pixel to your Shopify store if you're looking for more resources.
Outbrain helps publishers make more money no matter in case people stay (and examine related posts & see more advertisements) or click and leave (in which case the publisher makes money from the click to leave).
Advertisers can use OutBrain to get cheap access to premium publishers that have a huge audience, but also premium ad rates. Advertisers can advertise on CNN.com for more than $5 to $10+ per thousand impressions (ie, not clicks) or they can advertise on OutBrain for less than $0.35 per click…with a catch.
Who Uses the OutBrain Ads?
Most OutBrain ads are an ad rate arbitrage play. Advertisers (who are publishers themselves) pay $0.XX for a click via OutBrain, and then monetize that visit on their own site with premium ads that pay out $0.YY.
For example, a health site might promote content on a general-purpose site for $0.15 per click because once that visitor lands on their site, they can promote a high dollar pharmaceutical ad.
In a very common medical ad on CNN, someone would click the link to "Foods That Could Cause An Irregular Heartbeat" – and they land on this:
Now, when it comes to Outbrain Pixel Tracking, It's easy to start tracking conversions across your Shopify site with Outbrain Pixel Integration to track any of the conversion points along a customer's path to purchase.
Criteo Pixel
Criteo is well known as one of the leading digital marketing suites that is used by over 12,000 advertisers and has been proven to be successful in over 130 countries across the globe.
How it helps?
Increases website traffic
Showcase your brand with relevant product offers and flexible creative. With intelligent product proposals, your advertisements will naturally highlight the products most likely to trigger visits and engagement. Flexible targeting allows you to build audiences from Criteo's commerce data set or from your own prospect and client lists.
Increase app traffic
Get app engagement from new customers on mobile web, other apps, and across devices. Promote special offers that directly link to the product page within your app to increase traffic, encourage usage, and secure a lasting customer relationship.
Get more app installs
Target new users lapsed clients and active mobile web visitors with ads that drive installs. With an unmatched understanding of customer behavior, the Criteo AI engine can control campaigns that target the clients most likely to download and frequently utilize your app.
So, let us assume you've chosen Criteo as a paid advertising medium to generate paid traffic to your site. You've successfully started the campaign. What after that?
Does a question arise that how would you analyze the traffic coming to your site through the Criteo campaign?
By Implementing Criteo Pixel
For this, be sure to implement things like Criteo tracking pixels to decide the effectiveness of your ads.
The Criteo OneTag (pixel code) is a javascript tracking code that a merchant can utilize to measure the success of their Criteo Advertisements, and effortlessly retarget customers through the Criteo Dynamic Retargeting item. The Criteo OneTag works by tracking diverse actions ("events") performed by customers on the merchant's eCommerce site.
Criteo OneTag on the Home page
Implementing Criteo OneTag on your homepage allows us to track bouncers (clients who land on your homepage but leave your website without making a purchase). Criteo can then show ad-creatures featuring best-selling products to these clients.
Criteo OneTag on Search Listing page
Implementing the Criteo OneTag on the search listing pages allows us to track a user's interest in a certain kind of product (eg. products of a particular category).
Criteo OneTag on Product page
Installing the Criteo OneTag on product pages is key to the tracking process because this is often where user expectation is expressed most unequivocally. There are numerous users who arrive specifically on product pages without going through your search listing pages.
Criteo OneTag on the Cart page
The Criteo OneTag should be implemented on the Basket/Cart page to track users who abandon their orders before the checkout.
Criteo OneTag on Sales Confirmation page
When a user completes a purchase on your site, they'll see a sales confirmation page containing an order ID and outline. By introducing the Criteo OneTag on this page, we are able to track the product(s) of your customer's purchase.
Commission Junction is a successful affiliate marketing platform that may be a growing need for online merchants because it increases the chances for customers to find your product right when they require it!
The Commission Junction helps in expanding the page ranking as well which implies a better-uplifted position on search engines. Way better value for your prestigious business!
You can set up a Commission Junction affiliate tracking via Google Tag Manager for Shopify stores to track which publishers are having an impact on consumers and encouraging clicks throughout the purchase journey
Reddit is a social news platform that allows users to discuss and vote on content that other users have submitted. To help police the site and prevent spammers from bombarding readers, Reddit came up with "karma" points.
Users get karma by their comments and links being up-voted by others in the community. If you spam post your unrelated content to Reddit, you are sure to get down-voted consistently by other users. This, in turn, means Reddit begins to limit how often you are able to submit content to the site.
It offers Reddit Ads to reach passionate and diverse communities organized around thousands of different topics.
And here's where the Reddit conversion pictures enter the room. The Reddit Conversion Pixel can capture 8 standard event types:
Page visit
View content
Search
Add to cart
Add to wishlist
Purchase
Lead
Sign up
Why PIxel Tracking matter?
There are three primary benefits to using pixels:
1. Capture customer behaviors – If someone clicks on your ad, you can track where they go on your site after the landing page.
2. Enhance campaign optimization – Knowing which elements of your media plan are working best means you can optimize toward them.
3. Maximize your media spend – Pixels let you analyze everything on a cost-per or conversion-rate basis so you know where your media is making the biggest impact.
Remember, pixel tracking is just one part of a successful digital campaign. If you still have questions, we're here to help you recognize and reach your customers everywhere.
Conclusion
Tracking pixels are everywhere and for good reasons. Marketers use these little bits of code to retarget ads and track conversions across their site and ad campaigns. The wealth of information provided by marketing pixels is unmatched, and it can be instrumental in improving ad campaigns and better understanding your audience.
While there are important considerations for privacy, marketers can typically generate and install pixels fairly easily. It is likely that the platforms you are currently using, such as Facebook or AdWords can generate pixels for you, and website platforms like WordPress offer easy integration.
With so many benefits, most marketers cannot afford to ignore tracking pixels. In our technology-fueled world, consumers are visiting websites and interacting with web pages on a consistent basis. Tracking this data is invaluable to marketers and offers considerable personalization options in an impersonal world.
Tracking and analyzing data can easily become overwhelming, though. If you are looking to grow your brand and improve your tracking efforts, HulkApps is here to help. The experts at HulkApps have a proven track record of success when it comes to targeting audiences and maximizing ad strategies. They can help you leverage your marketing data to optimize ad buys and content marketing efforts with the Pixel Implementation & Tracking service Check out the next article